DUE TO THE CORONAVIRUS ALL MASSES IN BOTH ASHFORD AND GLENEALY ARE SUSPENDED UNTIL FURTHER NOTICE.
MASS TIMES
Sunday Mass: 
Ashford – Vigil 6.00pm, 11.00am
Glenealy – 9.30am
Local Churches – See Mass Times
Holy Day Mass: 
Glenealy – Vigil 7.30pm
Ashford – 10.00am
Weekday Mass: 
Ashford – 9.00am
During school term Mass on Wednesday is at 9.45am
First Friday:
Mass at 10.00am
                               COVID-19
The information below was issued by the Archbishop of Dublin, Diarmuid Martin, on 23rd March:
In the light of the changing situation, I have decided that it will not be possible to continue with public Sunday or Weekday Masses in the Archdiocese of Dublin from Wednesday 25th March until further notice.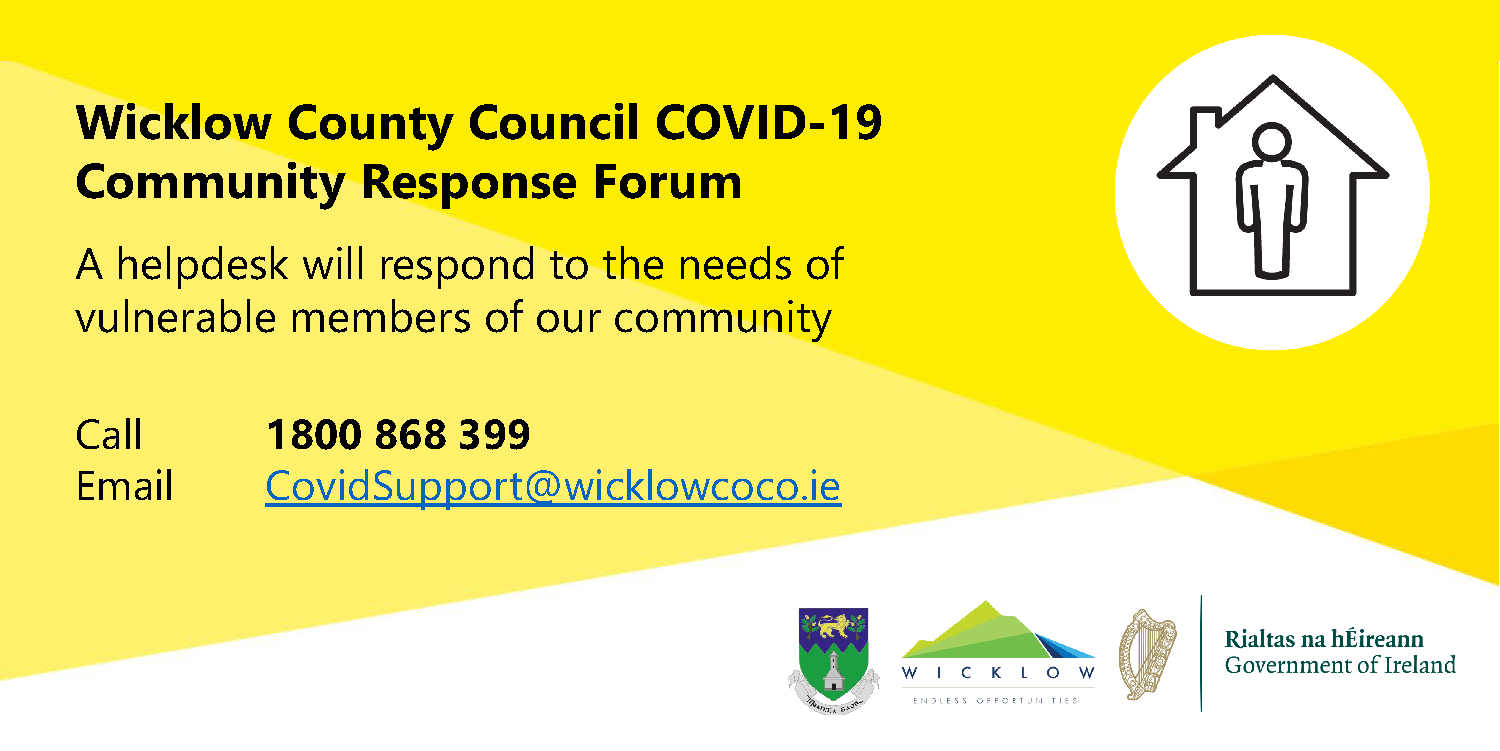 COVID-19 Support Line for Older People
ALONE has launched a national support line and additional supports for older people who have concerns or are facing difficulties relating to the outbreak of COVID-19 (Coronavirus). Professional staff are available to answer queries and give advice and reassurance where necessary. The support line is open seven days a week, 8am – 8pm, by calling 0818 222 024.
Daily Mass at 10.00am and Sunday Mass at 11.30am is available online from Wicklow Parish.ie and click into "watch live services".
++++++++++++++++++++++++++++++++++++++++++++++++++++++++++++++++++++
Donate to the Parish of Ashford & Glenealy:
Latest News
Glenealy Church celebrates 150 years
St. Joseph's Church, Glenealy is celebrates its 150th anniversary in 2019.
"Holy Rosary Church Ashford – 100 years" available now
Find out more…
See More Parish News: